The modern Dunning-Kruger effect
Anyone who has ever worked with people, or read about them on the internet, will know they often make you want to bash your head against the wall. Why is this? The answer is in the Dunning–Kruger effect, an observation first made in 1999.
The graph below shows the original study, but I've added a modern twist to it: the Facebook commentards who infest the internet. This was observed during the EU-Brexit referendum campaign.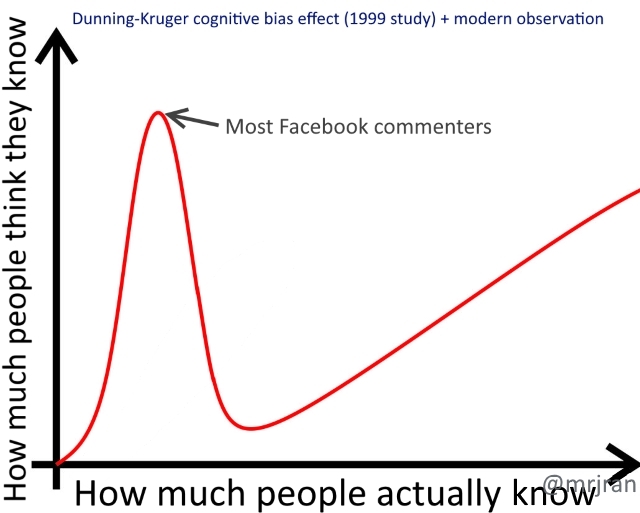 Apart from my silly (but very plausible) annotation, the Dunning–Kruger effect is the observation of a real study. Read about Dunning-Kruger on Simple Wikipedia.