Hello there
There are billions of websites on the internet. Thank you for clicking on my one.
I've had this website for years and I used to use it to collect a load of nonsense about giraffes and a made-up fact about post codes.
The internet has moved on a lot since then, and seeing as I'm not in to data harvesting or Bitcoin scams my website started to feel a bit left out by the whole thing. I have now cleared out the worst of the nonsense, leaving behind a few blog posts and a bit of hope that I will excitedly update it more often.
I veer wildly between late-1990s TV nostalgia, social media pictures of signs which amuse me and occasional serious recollections from when I used to work hard in the travel industry. Keep checking back for a messy concoction of all three, plus a few more travel tales.
---
I find it a bit sanctimonious. They write about it like they're a martyr sampling life in 2005 so we don't have to.
Even though I find the idea of giving up social media (and more) really tempting, I hide behind the excuse that I need it for work. I do, but there are ways of dealing with that (the main one being to create an account just for work). No, the truth is I know I'm too addicted to give it up for good. In fact, I'm slightly scared of what life with fewer connections (and I know social media connections are hardly 'real', but they can feel it) might be like.
Recently I found a way to make social media work for me. It's not quite a digital detox, but it is a very big spring clean. And it has made me feel better.
April 2019
---
Despite what it might look like, I'm not trying to tell you this is important. I'm just reporting the facts that happened.
I own a website. I use it to write blog-style posts. Some of them I like, some of them I know lazy but harmless. I move haplessly between the two because I do this for fun, I'm not trying to be the next big thing in the blogosphere and I am happy with a global audience of two.
On the morning of 16 March 2019 I created a page which was definitely the latter. It was a list of tweets about March To Leave which I found funny. There was no editorial, no analysis, just some tweets which I thought deserved a wider audience. I assumed I would delete it in two weeks when everyone had forgotten what a funny thing March To Leave was.
Anyway, while all this was going on, a strange coincidence happened. Let me explain, badly.
March 2019
---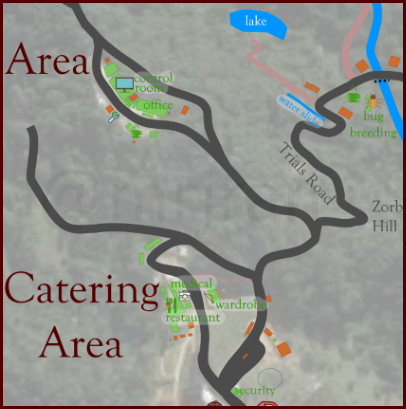 I'm fascinated by how big TV shows are made. I'm interested in the white lies they tell. TV shows have to lie, because the truth is usually so boring.
One show which has been on my radar for a long time is I'm A Celebrity... Get Me Out Of Here! Unlike Love Island or Geordie Shore, everything about I'm A Celebrity was kept top secret. What were they hiding?
After a lot of research, I found out that there are plenty of boring realities left out of what gets shown on I'm A Celebrity. Mostly though, what you don't see is how hard the production team work to keep the contestants nervous.
February 2019
---
A short video I made about my first time performing outside brodcasts at Classic Hits.
November 2018
---
In another life I was shockingly miscast as a potential journalist and it's because I tackle serious issues like this. Where do all the spoons come from?
November 2018
---
At the end of the time on the breakfast team, I was put through a citizenship test.
September 2018
---
As World Cup fever hit Classic Hits 4FM, I played a number of number-guessing games. I'm immensely proud of the result.
July 2018
---
I don't really like sport. But if it's going to be filled with the notorious English hooligans, I feel that it needs lots of people like me to counter them. Sensible people need to stop backing away and start drowning them out.
July 2018
---
Thousands of people are trying to get in and out the city centre every day and the houses they pass are mere obstacles for them to negotiate.
Eventually something has to give, and today the National Transport Authority announced 1,300 houses would have their front gardens compulsory purcharsed in order to make way for new bus lanes and cycle paths.
Inevitably this means everyone in Dublin has now decided their hobby is gardening.
There is of course a word for this: NIMBYs. These are the people who are happy to pile the kids into their 4x4 before they head out to Dunnes, but they have an ethical objection to anyone else being able to go about their own business.
July 2018
---
People in Rio de Janeiro were DISTRAUGHT to hear that their city is going to be colder than Ireland this week.
Brazil's balmy capital, which is currently in the middle of its winter season, is feeling the chill with temperatures of only 18℃C, right now, at 02:34am.
Rio resident Lucas Harrison quit his late-night party to tell reporters, "I can't believe Ireland is going to be hotter than Rio next week - I'm going to pack my trunks and head for Balbriggan!"
Airline Avianca is warning passengers arriving at Rio airport to be prepared for long queues, as it experiences a surge in demand to leave Brazil.
June 2018